Psychological Help Dept
Healing the state of mind!
With just so many psychological disorders the modern kids struggle with, we are here to help make sense of it all.
When it comes to the Attention Deficit syndrome, one of the most important things is to detect it as early as possible just to ensure the efficient kind of counseling.
On par with helping many kids with an ADHD condition, we also provide a lot of counseling services, all of which are meant to provide a safe and efficient environment for you child's wellbeing!
Some of these are:
– Cognitive Behavior Therapy (CBT)
– Dialectical Behavior Therapy (DBT)
– Interpersonal Therapy (IPT)
– Autism Therapy
– Play Therapy
Meet Our Pediatricians
With the good health and overall wellbeing of your child being the top priority for all members of our big pediatric clinic, be sure that when it comes to treating any kind of disease, we'll be fast and efficient!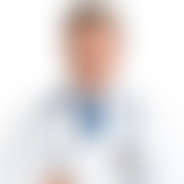 specjalista chorób wewnętrznych, gastroenterolog, geriatra
Read more
specjalista chorób wewnętrznych, angiolog
Read more
Pricing
Plans
Each specific case is different in its own way, but our plans vary as well! Here's the list of the most popular services that this department offers:
Newborn care

$155

Well child exams

$145

Sports Physicals

$135

Camp  Physicals

$125

Headstart and Kindergarten Physicals

$115

Immunizations

$105

Same day sick appointments

$100
Urgent walk in services

$155

Sports injuries

$145

Chronic illness management

$135

Anemia screening

$125

Lipid screening

$115

Developmental screening

$105