Poradnia gastrologiczna
With a long track record of providing kids with all the modern vaccionations,
our team emphasizes the crucial importance of our immunization department.
Our pediatricians personalize treatment for each little patient. While our primary goal is to make sure that every single kid in America is healthy and well!
See a list of the most common vaccinations that we offer:
Chickenpox – vaccine; DTaP immunization (vaccine); Hepatitis A vaccine; B vaccine; Hib – vaccine; HPV vaccine; Influenza vaccine; Meningococcal vaccine; MMR – vaccine; Pneumococcal conjugate vaccine; Pneumococcal polysaccharide vaccine; Polio immunization (vaccine); Rotavirus vaccine; Tdap vaccine ;Tetanus – vaccine
… and a few more!
Meet Our Pediatricians
With the good health and overall wellbeing of your child being the top priority for all members of our big pediatric clinic, be sure that when it comes to treating any kind of disease, we'll be fast and efficient!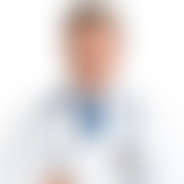 specjalista chorób wewnętrznych, gastroenterolog, geriatra
Read more
specjalista chorób wewnętrznych, angiolog
Read more
Pricing
Plans
Each specific case is different in its own way, but our plans vary as well! Here's the list of the most popular services that this department offers:
Newborn care

$155

Well child exams

$145

Sports Physicals

$135

Camp  Physicals

$125

Headstart and Kindergarten Physicals

$115

Immunizations

$105

Same day sick appointments

$100
Urgent walk in services

$155

Sports injuries

$145

Chronic illness management

$135

Anemia screening

$125

Lipid screening

$115

Developmental screening

$105